FLASHMAN PAPAERS VOLUME FIVE


FLASHMAN AND THE GREAT GAME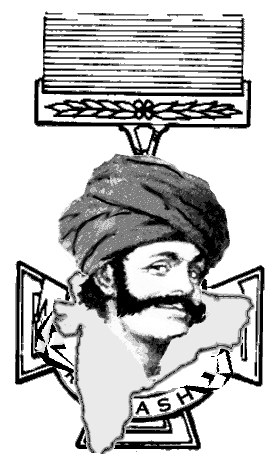 "."
Amazon Orders
.
Flashman and the Great Game! Volume Five of the Flashman Papers.
More from the Flashman papers editted by George Macdonald Fraser
What caused the Indian Mutiny? The greased cartridge, religious fanaticism, political blundering, yes - but one hitherto unsuspected factor is now revealed in the figure which fled across the Indian scene in 1857 with frantic haste: Flashman. An enjoyable read as we follow our 'hero' to the Crimea and Central Asia. This time Flashy rogers and runs his way through the greatest of all imperial wars, the Indian Mutiny. Delhi, Cawnpore, Lucknow, are all here as are Nana Sahib, Lawrence, Campbell and the delectable Rani of Jhansi.