EVENT DETAILS
Memorial Celebration for
George MacDonald Fraser
11 AM
Tuesday 8th July 2008
Address:
St. Johnfs
Smith Square
London
SW1P 3HA
United Kingdom
Telephone/Fax:
Box Office: +44 (0)20 7222 1061
Administration: +44 (0)20 7222 2168
The Footstool Restaurant: +44 (0)20 7222 2779
Email addresses:
A memorial organized by The Fraser Family and HarperCollins to celebrate the live and literary work of George MacDonald Fraser. Open to the public and all those who wish to pay there respects and celebrate the work of George MacDonald Fraser. The event will also be advertised in the National Press.
Flashman Newspaper Articles Cartoons and Cuttings
Image copyright 1997-2002 Flashman Society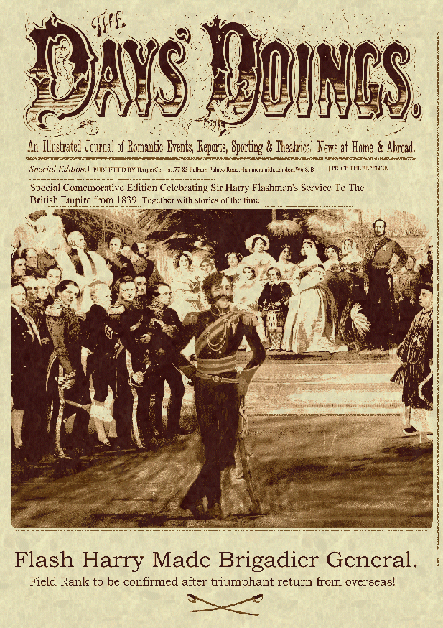 This is a special Edition Magazine produced exclusively by the Society
Specially requested by Harper Collins to promote the 30th Anniversary
launch of the new of Flashman paperbacks and Flashman and the Tiger!